5/5

RELEASED: 04/06/2020
PUBLISHER: Firefly Press
GENRE: Teen Contemporary Fiction

A feel-good YA story from the author of Summer of No Regrets about valuing the friends that value you. Agnes, Hattie and Jake travel on the school bus together but don't know each other well. They plan a week in Weston as a 'study break' before exams but none of them admit the real reasons they need to get away. Agnes must find her sister. Hattie can't bear being home now all her friends have ghosted her. And Jake is afraid he's ill and has absolutely no idea how to tell anyone. Thrown together, what will happen when the secrets start to spill out?
I always find that there's a bit of a gap between children's books and young adult, and that there is definitely a lack of just teen fiction. So, when I was given the opportunity to read Kate Mallinder's latest book Asking For A Friend, I was very keen to read this one as it seems to be the perfect "tween" book and something light yet fulfilling.
I certainly wasn't disappointed, and flew through this book! I just loved the writing, the story, the characters and everything about it; it was easy to get stuck into and had plenty to make me want to keep reading. I love how it wasn't too heavy on the life stuff whilst still having very much real characters who did face their own individual challenges, and I love the message of friendship. The three main characters were all so different and yet they fit in with each other perfectly!
Going back to the friendship theme, I think that makes this such an important book to read. It really showed how you can find friendship in the most unlikely of people, and how those friendships can be the most rewarding. Like the synopsis says, it's important to value the friends who value you, and this is such an important message to carry through life and I love how, with this book, it's a very accessible message that such a variety of readers can access. Asking for a Friend is approachable to such a wide range of readers; it's not a daunting book to pick up but it's still thought provoking, it has different characters from different backgrounds and both male and female perspectives, and it covers thoughts that many of us deal with growing up.
Immediately after finishing Asking for a Friend, I purchased Kate's first book, Summer of No Regrets and I very much look forward to reading that too! I've definitely found a new favourite author who I will go to whenever I want a book that I can escape into!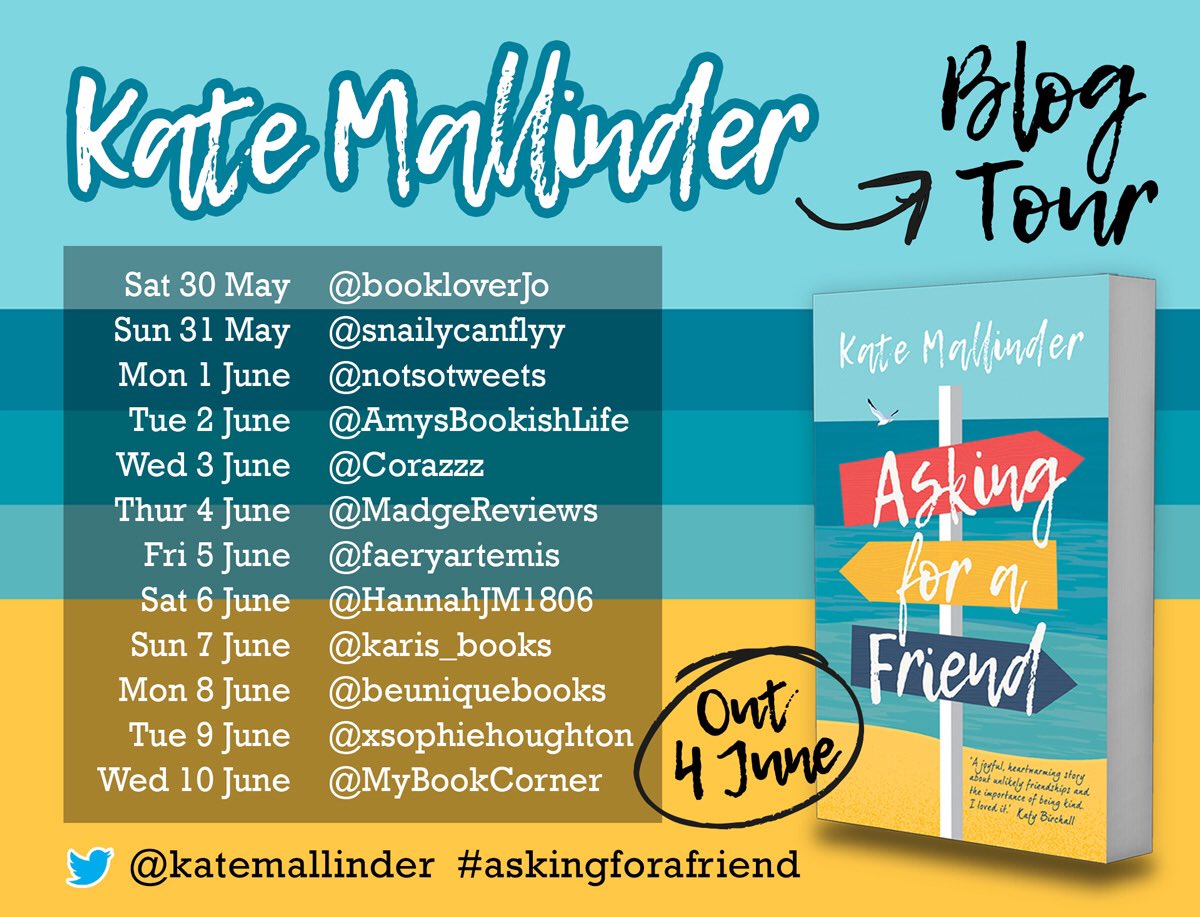 ---
Thank you to Firefly for sending me the eBook of this title, and to Kate for having me on the blog tour!