I didn't realise that the theme of this year's Mental Health Awareness Week is Body Image, and this is such a good theme to get everyone thinking and talking about! Personally, I've really struggled with body image for well over 15 years, and it's led to disordered eating and depression on many occasions, and I've also seen the destruction it can cause to people's lives first hand. Most people will at some point not feel good enough, or feel insecure about their body, and I think that raising awareness of how it is normal to feel these things but how to cope with those feelings in a safe way is really important.
One way that awareness can be raised is, of course, through books. Young Adult fiction in particular is fantastic for showing struggles with body image at a time when our bodies are changing and many issues arise. I'm going to share below some of the titles that have really helped me to understand that I'm not alone in feeling so insecure over the years. I will say, however, that if you're triggered by anything to do with eating disorders then please do use your judgement on whether reading these books is right for you. Also, there is definitely a lack of books about male body image out there! All of the books I've read have been about girls and that's not to say that boys don't have difficulties too, because they do. If anyone has suggestions of ones that I've not come across, please do mention them in the comments!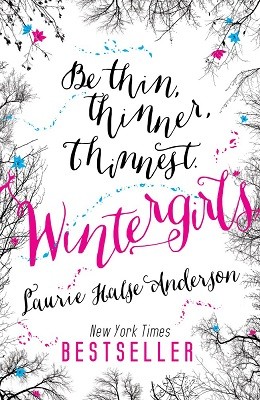 Wintergirls – Laurie Halse Anderson
A beautifully written and riveting look at anorexia from acclaimed author Laurie Halse Anderson. Cassie and Lia are best friends, and united in their quest to be thin. But when Cassie is found dead in a motel room, Lia must question whether she continues to lose weight, or choose life instead.
Mates, Dates and Chocolate Cheats – Cathy Hopkins
When Izzie returns from the school trip to Italy, she tries to put on her jeans, but they won't do up! It looks as though she has put on eight pounds since Christmas and all her clothes have become very tight. Izzie then goes into the horrible spiral of becoming obsessive about her weight.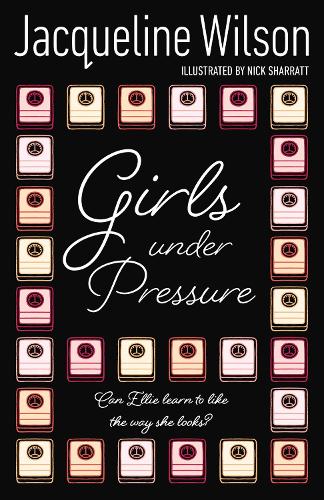 Girls Under Pressure – Jacqueline Wilson
Magda is tall and glamorous, Nadine is willowy and 'gothic'. And Ellie . . . well, Ellie is just plain normal. The three girls have been best friends forever, but now Ellie is convinced she's fat, Nadine wants to be a model, and Magda worries that her appearance is giving guys the wrong idea. The pressure is on for them to change the way they look – but can they learn to love themselves, just the way they are? 
Second Star to the Right – Deborah Hautzig
This is an honest and moving account of a girl in the grip of anorexia nervosa. On the face of it, Leslie is a normal, healthy, well-adjusted fourteen-year-old girl. She goes to a good school, has a great friend in Cavett, and a mother who loves her to the moon and back. She should be happy, yet she's not. She would be, she thinks, if only she were thinner. But 'thinking thin' becomes a dangerous obsession and Leslie's weight drops to five stone, threatening to destroy her and the whole fabric of her family life. Only by realizing that this condition is an illness – and one that has its roots in a deep problem – can Leslie hope to survive.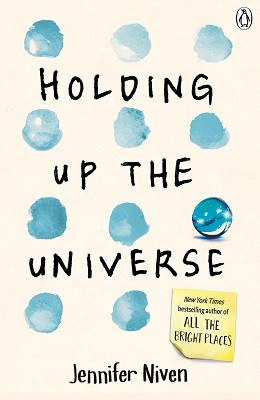 Holding Up The Universe – Jennifer Niven
Everyone thinks they know Libby Strout, the girl once dubbed 'America's Fattest Teen'. But no one's taken the time to look past her weight to get to see who she really is. Since her mum's death, she's been picking up the pieces in the privacy of her home, dealing with her heartbroken father and her own grief. Now, Libby's ready: for high school, for new friends, for love, and for EVERY POSSIBILITY LIFE HAS TO OFFER. I know the part I want to play here at MVB High. I want to be the girl who can do anything. 
Everyone thinks they know Jack Masselin too. Yes, he's got swagger, but he's also mastered the art of fitting in. What no one knows is that Jack has a secret: he can't recognize faces. Even his own brothers are strangers to him. He's the guy who can re-engineer and rebuild anything, but he can't understand what's going on with the inner workings of his own brain. So he tells himself to play it cool: Be charming. Be hilarious. Don't get too close to anyone. Until he meets Libby. When the two get tangled up in a cruel high school game which lands them in group counseling, Libby and Jack are both angry, and then surprised. Because the more time they spend together, the less alone they feel. Because sometimes when you meet someone, it changes the world – theirs and yours. 
Jennifer Niven delivers another poignant, exhilarating love story about finding that person who sees you for who you are – and seeing them right back. 
Just Listen – Sarah Dessen
I'm Annabel. I'm the girl who has it all. Model looks, confidence. A great social life. I'm one of the lucky ones. Aren't I?
My 'best friend' is spreading rumours about me. My family is slowly falling apart. It's turning into a long, lonely summer, full of secrets and silence.
But I've met this guy who won't let me hide away. He's one of those intense types, obsessed with music. He's determined to make me listen. And he's determined to make me smile. But can he help me forget what happened the night everything changed?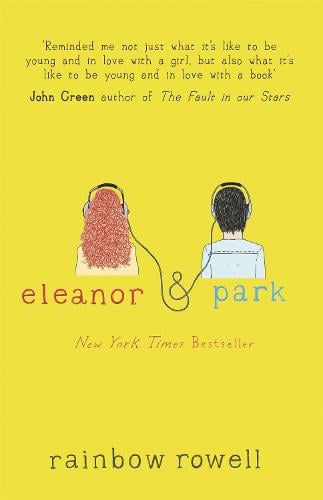 Eleanor & Park – Rainbow Rowell
Eleanor is the new girl in town, and she's never felt more alone. All mismatched clothes, mad red hair and chaotic home life, she couldn't stick out more if she tried.
Then she takes the seat on the bus next to Park. Quiet, careful and – in Eleanor's eyes – impossibly cool, Park's worked out that flying under the radar is the best way to get by.
Slowly, steadily, through late-night conversations and an ever-growing stack of mix tapes, Eleanor and Park fall in love. They fall in love the way you do the first time, when you're 16, and you have nothing and everything to lose.
Set over the course of one school year in 1986, Eleanor & Park is funny, sad, shocking and true – an exquisite nostalgia trip for anyone who has never forgotten their first love.