FINDING HOME
I'm very excited to be the hosting final stop on the blog tour for Sinéad O'Hart's The Star-Spun Web! The Star-Spun Web is a gripping middle grade book, full of mystery, science and magic (my full review publishes tomorrow!). Today, I'm working with the prompt "Finding Home" for which Sinéad has answered two really important questions:
All the children in this book don't have a conventional 'mum-and-dad' family set-up. There are girls like Millie who work in servitude away from their family, orphans in the care of Ackerbee's two kind female senior staff, and our main characters in the charge of shadowy, distant guardians.
Is it important to show unconventional families? How important is it that all of these children find a place to call home?
Of course it's important to show unconventional families; I love that none of the kids has a conventional setup, and I hope I portrayed them effectively. My character Millie, who works in service in Roedeer Lodge many miles from her mother, is based on my own grandmother's reality: my grandmother was in service from the age of 12 or 13. She was sent to Dublin to work, leaving her family behind in County Laois (in the centre of Ireland). The other kids' situations are imagined, and I hope the limitations of my own experience (I was raised in a two-parent home) doesn't cloud my depiction of their reality. I wanted to depict Ackerbee's as a working children's home, but without any shade cast by unhappiness or bad management; from the start, Miss Ackerbee and Rebecca love the children they care for and treat them the way children should be treated. You often see 'bad' children's homes in fiction so I wanted this to be different. I also wanted to show that family isn't always defined as 'the people you're born to'; Tess's found family loves her just as deeply as her birth mum and dad would have.
I come from a very dysfunctional family, and so I've always felt that it's important to show families with all different sorts of set ups in children's and young adult fiction. For me, a nuclear family is a very odd concept so for me books with two parents tend to form a bit more of an escapism feel. On the other hand, for someone who has grown up with a stable home environment, a character with none or one parent can be an eye opener and provide a different reading experience. That said, I love reading about all kinds of families be they nuclear or dysfunctional and it's the bonds that are expressed in the book that are important. Found families and friendships are as vital to a character's development and sense of belonging as blood relations, and I think that books like The Star-Spun Web really do highlight that.
The Star-Spun Web is available now from Stripes Books:
Check back tomorrow for my review of The Star-Spun Web, and, in the meantime, why not check out the other stops on the tour?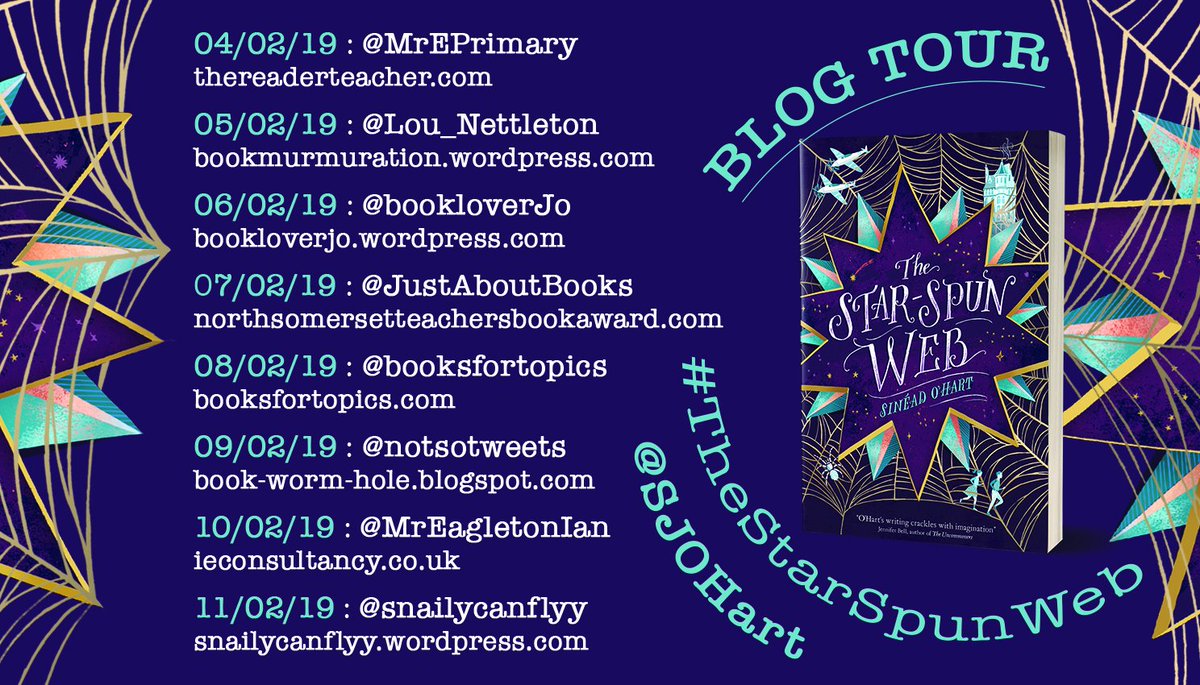 ---
Thank you so much to Leilah for having me on the blog tour and for sending me a copy of The Star-Spun Web, and to Sinéad O'Hart for providing me with some really interesting content for this post!