This is a post that I've wanted to do for a while, since so many amazing adaptations have been coming out. With some, I've read the book before the adaptation for the big/little screen, but others I've discovered the book before the film. I'd like to share a few of my favourites with you today!
To All The Boys I've Loved Before – Jenny Han (Netflix)
Okay, so I haven't actually read this book yet…but it's imminent! However, I couldn't not include it in this list because the Netflix adaptation is SO GOOD! I became addicted to the story of Lara Jean as soon as I watched it for the first time, and I have now lost count of how many times I've watched it! From what I've heard, the book is just as good!
The Kissing Booth – Beth Reekles (Netflix)
Another Netflix adaptation that I've been obsessed with this year is The Kissing Booth. I'd never even heard of the book, but as soon as I discovered that it was based on a book I just had to get a copy! I really enjoyed the book, and the adaptation is very true to the book which is good, but I will say that in this case I prefer the film!
A Series of Unfortunate Events – Lemony Snicket (Netflix)
One of my favourite series as a child was A Series of Unfortunate Events, and, whilst I kind of liked the film adaptation starring Jim Carey, the first film condensing books one to three into the one film just didn't do the books justice and cut out so many brilliant parts and messed up the whole timeline. So, I was so excited to see that Netflix were doing a serial adaptation starring Neil Patrick Harris. And WOW! It's such a good version with just the right amount of darkness and humour, keeping true to the books and just doing them justice that the first film did not!
Simon vs. the Homo Sapiens Agenda – Becky Albertalli (Love, Simon)
Another title that I've not actually read yet, despite owning the book for years, is Simon vs. the Homo Sapiens Agenda.
Where Rainbows End – Cecelia Ahern (Love, Rosie)
One of the first books to ever make me cry, Where Rainbows End is just perfect and is one of the most underrated books. As a bookseller, I was shocked to see that this wasn't a staple book on the shelves and so would order copies in and be delighted to see that they'd always sell! The film adaptation Love, Rosie is just as good and is easily one of my favourite rom coms.
Thirteen Reasons Why – Jay Asher (Netflix)
I was a bit hesistant about including this title on this list; I like the Netflix series, but as a separate thing because I don't think it takes the strengths from one of my favourite books of all time. Thirteen Reasons Why is an incredible book that I think everyone should read, and so I was so excited for the adaptation. I did enjoy it, but I think that the book was more suited to a film rather than a series.
The Revised Fundamentals of Caregiving – Jonathan Evison (Netflix – The Fundamentals of Caring)
This is a hidden gem on Netflix; this film is so warm and funny and I can't recommend it highly enough. Again, I haven't actually read the book yet, but it is one that I want to read because the film adaptation is so good!
How To Train Your Dragon – Cressida Cowell
This series is just brilliant for fans of adventure and mythical creatures, and it's written in such an engaging manner! The film, rightly so, has become a family favourite that people adore. The characters are just adorable with a story that is very touching.
Me Before You – Jojo Moyes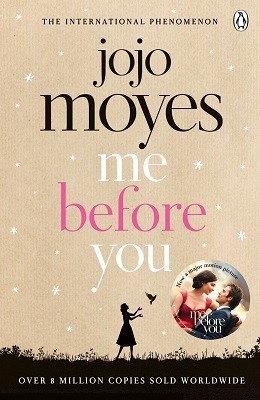 One of my favourite films and books of all time, Me Before You touches upon the serious topic of euthanasia whilst being a funny and heartwarming story. I can't fault the adaptation, and love the film and book in equal measures. I did feel a bit bad laughing out loud as I read this book that is a guaranteed tear-jerker, but Will is just such a funny character!
Harry Potter – JK Rowling
Of course this book and film series made it on to this list! Harry Potter is a global phenomenon. Whilst the films aren't as good as the books, as a separate series they are incredible. I do find that some of the humour is lost in the films, but that's only natural.
A Monster Calls – Patrick Ness, Siobhan Dowd
A sob-fest for both the film and book, A Monster Calls filled a massive gap in children's/young adult literature. It's so rare to have a boy as a main character in such an emotion driven story. I think Siobhan Dowd would be so proud of the story that Patrick Ness crafted from her ideas, and of the film that subsequently was made.
The Illustrated Mum – Jacqueline Wilson
So you may have noticed the lack of film cover for this one – and that's because I couldn't find one! It was a TV film on Channel 4 back in 2003, and is one that I loved! I remember filming it on VHS and watching it over and over. It's such a good adaptation of a book that I've realised as I've got older is so important. The Illustrated Mum is one of Jacqueline Wilson's best books, and focuses on depression and bipolar disorder but in a way that's perfect for younger readers.
Me and Earl and the Dying Girl – Jesse Andrews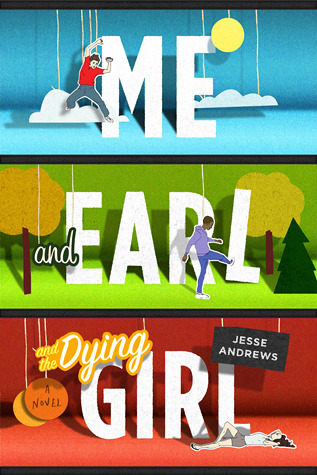 Another film that, whilst it did get some recognition, didn't get nearly enough hype as it deserved. Me and Earl and the Dying Girl is such a good book that focuses on friendship and cancer, but in a way that's accessible and humorous. The film was also a very good adaptation that was just as enjoyable to watch as the book was to read.
The Fault In Our Stars – John Green
I remember sobbing when I read The Fault in Our Stars, and, whilst I knew what was going to happen, I sobbed at the film too! That said, I absolutely love both the book and the film, and it's definitely worth all the hype. Out of all of John Green's books, this one is the stand out title, and is one that I would pick up again and again. The film is a beautiful adaptation.
So there we go! A long list of my favourite book to film adaptations – have you read or watched any of these? Have I missed off any of your favourites?